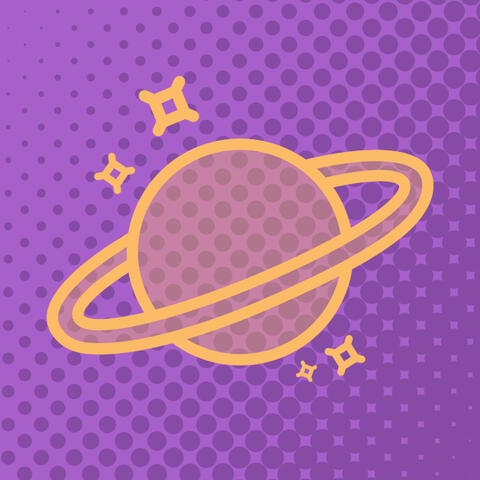 Art By Flan
My name is Dani but you can find me around the web as ArtByFlan. I'm a digital illustrator pursuing my lifelong passion of creating art. You can find out more about me, see my work, and contact me using the options below.
Commissions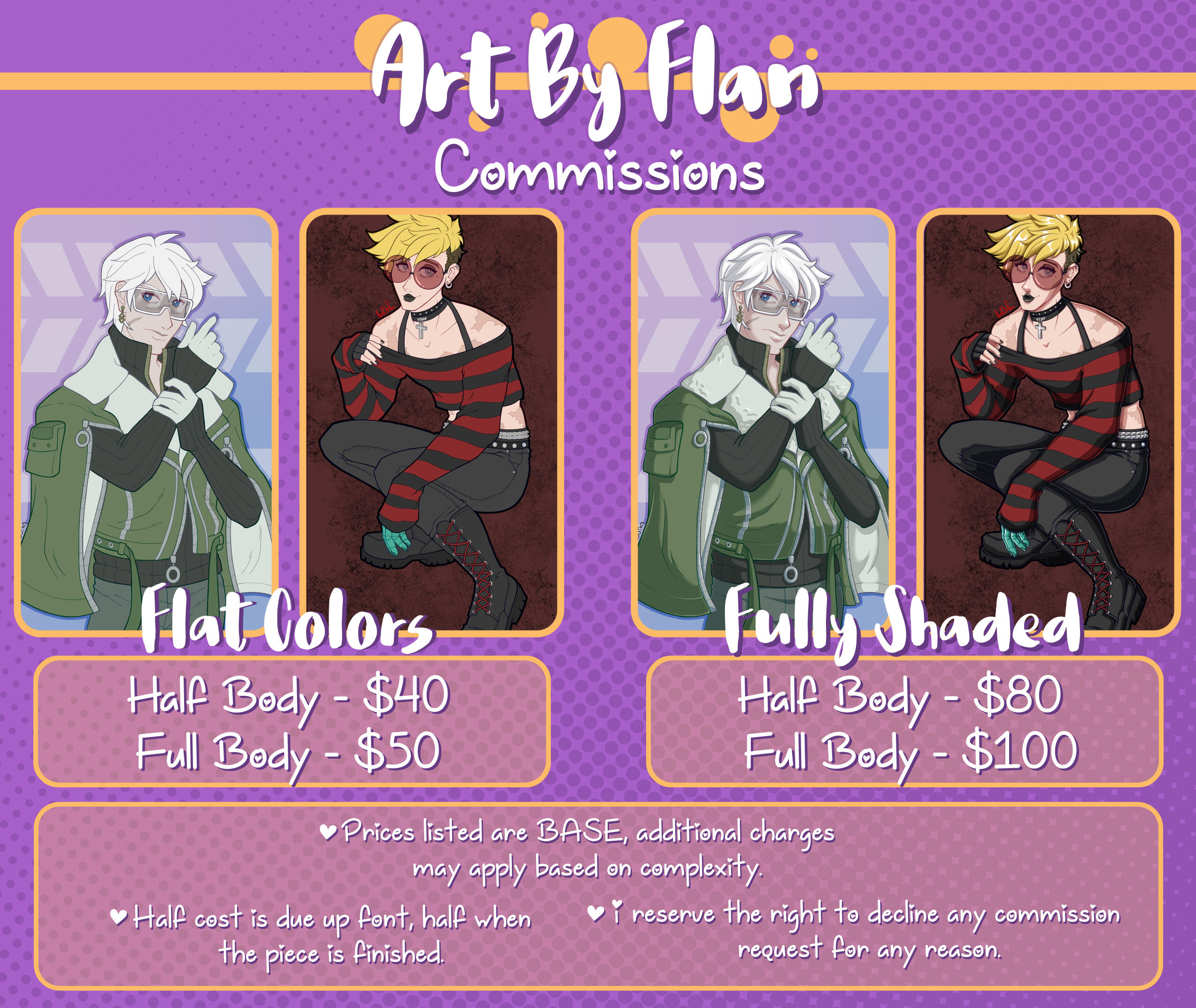 Commission Form
Name: (Your Name!)Did You Read the TOS?: (Well, did you?)Commission Type: (Flats or Fully Shaded)Character References: (Visual references only please!)Additional Info: (What else should I know?)
Terms of Service (TOS)
Send requests in a note! (If you're here from another social media, message me there!)Commissions are for PERSONAL use only!Payments are PAYPAL ONLY at this time.All commissions are digital only.Please provide visual references only, I need to be able to gauge if your commission fits within my skill set.WIPs and Progress shots are free! Just ask!You are allowed a total of three (3) free changes during the sketching phase. Once the sketch has been confirmed by you any additional changes will cost an additional $5 or more depending on the complexity of the changes.Commission work will be posted on social media, (Instagram, Twitter, dA etc.) unless requested not to.Work MIGHT BE used for YouTube videos, this is not guaranteed but please let me know if you are not comfortable with this.Please do not claim art as your own, use it for merchandise, or resell the image.Feel free to print it out (hang it up or whatever). Use it for icons, banners, personal skins, etc. Post it in your gallery WITH CREDIT.Refunds! If I have not STARTED your commission you can receive a full refund. If the sketching phase has started you can receive a partial refund (usually half). If the lining/color phase has started you will not receive a refund.Please be patient. I do currently have a full time job and other responsibilities. If you are curious about the status of your commission please check the public queue linked on my deviantArt.By sending a request you acknowledge that you have read and agree to the Terms of Service listed above.
Payment
Currently only Paypal is accepted.Tipping is welcome! Not required of course.
Additional Charges
There are additional charges for additional characters.Each additional Half Body character is $5Each additional Full Body character is $10Extremely detailed or complex characters or poses may require additional charges.
Things I Won't Draw
MechaGunsRealismComicsPorn (mild nsfw is okay, if unsure just ask)Extreme Gore
Any other questions? Just message me!
About
About Me
Hi! My name is Dani and I am a queer artist specializing in digital illustration. My interest in art began when I was very young, spurred on by my love of cartoons and animation. Animation remains a huge inspiration to me to this day! Currently I'm based in the Northern US where I live with my best friend and our two dogs.

About My Art
Art has always been a personal outlet for me and a way of processing emotions and events in my life. My work tends to be very body positive, inclusive, and empowering for women as these are values that are very important to me. I also focus on illustrating my own stories and characters as well as those derived from existing media.